Canadian Veterans RPAS Training & Pilot Network
Task Force Drone is an initiative to provide veterans with a challenging, accessible employment opportunity that uses their military skills and expertise. Volatus Aerospace has depth, North American-wide businesses and broad RPAS integrated competencies that can offer veterans a training platform and on-the-job training which is vital to a successful career in the RPAS service industry.
The program is split into four phases:
Download the Transport Canada BASIC Remote Piloted Aircraft System ("RPAS") workbook that will guide you through the initial certification to fly an RPAS in Canada. (See the form below.)
Task Force Drone Online modules. This module (described below) takes you through all the self study material you need to have completed before starting the hands-on practical training. It also includes practice assignments using your DJI Mini 2.
In-person practical training over four days. This module introduces you to other RPAS platforms, sensors, data capture and analysis, and the skills you need to get started as a professional drone service pilot.
On-the-Job-Training ("OJT") – a vital element in your journey to becoming an effective and skilled pilot.
"At Volatus Aerospace, we take pride in the work we do and the service we deliver. Many of our team are Veterans, and my son proudly serves as a Major in the Royal Canadian Artillery stationed in Petawawa. The drone industry is expanding exponentially every day. New use cases arrive regularly as more people realize the benefits that drone technology delivers. Our business is growing coast-to-coast, and we realize that we need to train drone pilots who share our standards of safety, quality, and excellence. Veterans possess years of field training, leadership principles, and a mindset that is ideal for the challenges drone pilots face. We look forward to working with you."
Glen Lynch, CEO of Volatus Aerospace
Our mission is to train Veterans and Military Family Members in RPAS Operations and Technical skills so that they can find meaningful and well-paying jobs in the industry.
Our vision is to be the leading Canadian Pilot Network with a reputation for unparalleled excellence and provide a career funnel for releasing military members.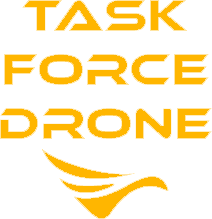 FIRST STEP TO BECOMING A PILOT
Free with Sign-Up – this WorkBook is Phase 1 of the program and provides everything you need to obtain a Transport Canada Basic RPAS Pilot license.
Canada's Drone Industry - A Brief Overview
Remotely Piloted Aircraft Systems ("RPAS") are commonly known as drones, but you will also see UAV (Unmanned Aerial Vehicle) or UAS (Unmanned Aerial System). They come in three formats:
Fixed-Wing,
Rotary-Wing – Quadcopter, Multi-Rotor, etc.
Hybrid, VTOL (Vertical Take-Off & Landing enabled)
By removing the need for a crew, RPAS can be built lighter and smaller, focused either on cargo (payload) or data collection.
Multi-rotor RPAS can tightly navigate around infrastructure or remain stationary for the purpose of data collection, while fixed-wing RPAS can collect data or transport goods over large distances. In both cases, the typical critical systems for an RPAS include the aircraft, its propulsion system, a flight control unit to automate the control of the aircraft, a suite of flight sensors (GPS, altimeter, Inertial Measurement Unit (IMU) among others), a communications link to transfer data and send command & control (C2) instructions, and a ground control system for the pilot. Together, these systems enable a new class of aircraft able to collect valuable data and operate without any crew on board. (Source: Ontario Society of Professional Engineers)
Every day we are developing new ways to use RPAS. Our ability to automate aerial operations reduces weight, energy use (providing a reduction in greenhouse gas emissions), and cost. Advances in camera sensors, LiDAR, and improvements in data analysis and AI/machine learning provide unique commercial opportunities. In 2016, there were 110,000 drones sold for commercial use, and drones as a service (Drone Service Provider – "DSP") were valued at US$6.6 billion globally (Source: Goldman Sachs research).
Between now and 2020, we forecast a $100 billion market opportunity for drones—helped by growing demand from the commercial and civil government sectors.
Source: Goldman Sachs Research
There's no arguing the spike in drone industry growth that has occurred in the last few years – the drone services market size is expected to grow to $63.6 billion by 2025, and Insider Intelligence predicts consumer drone shipments will hit 29 million by 2021.
Sales of US consumer drones to dealers surpassed $1.25 billion in 2020, according to Statista. Goldman Sachs forecasts the total drone market size to be worth $100 billion—supported by this growing demand for drones from the commercial and government sectors.
Which Industries Use RPAS?
These are just a few of the industries that we work for through Drone Service Provider division. The true benefits of RPAS will not be seen until we have a fully autonomous RPAS operating Beyond-Visual-Line-Of-Sight ("BVLOS") authorized and integrated in our national airspace. That is why we work hard to promote industry regulatory compliance and support the work of regulators.
Volatus Aerospace has the largest, most competent and respected Pilot Networks in North America. Our pilots are trained, tested, certified and insured. They are provided with the latest technology including sensors and RPAS platforms.
It's important to note that the Drone Service Provider industry remains seasonal. That means that when the bad weather hits, our ability to fly is hindered. That said, we are moving swiftly to develop high endurance and robust RPAS solutions. Today, however, any individual who wishes to become a drone service pilot needs to understand that the industry is seasonal and will not provide year-round employment.
THE TASK FORCE DRONE PROGRAM
DOWNLOAD BASIC PILOT WORKBOOK
The Transport Canada BASIC Remote Piloted Aircraft System ("RPAS") workbook will introduce you to basic drone regulations and guide you through the initial certification to fly an RPAS in Canada.
ONLINE SELF STUDY REGULATORY TRAINING
TP15263 Knowledge areas required by Transport Canada for the RPAS Advanced Pilot Certification – see description below of content covered.
Site Surveys, Checklists, & Basic RPAS Controls
Flight Practical Exercises & Assignments to Do at Home with Your DJI Mini 2
This course includes a comprehensive review of the rules and regulations governing the operation of RPAS in Canada under Part IX of the Canadian Aviation Regulations. We also cover the Flight Review process and the process of applying for a Special Flight Operations Certificate (SFOC) – an important step towards advanced operations and BVLOS preparedness.
35 hr online self study material including…
Canadian Aviation Regulations | Flight and Aerodynamic Theory | Aeronautical Safety | Essentials of Meteorology | Aerodromes and Airports | Operating and Flight Rules | Aeronautical Maps and Charts | Air Law | Communicating with NAV CANADA | SFOC Application Process | Insurance Requirements | Radio Operators Certification | Flight Operations | Flight and Mission Planning | Pilot Navigation | Dealing with Emergencies | Weather Constraints | Human Factors | Airspace Recognition | Pilot Discipline
FOUR DAY PRACTICAL TRAINING
DAY 1
Introductions, document checks, Housekeeping, Safety Protocols |
Flight Review Guide, Site Surveys, Checklists, SOP's, CARS IX Review |
Mavic Series RPAS Basic Setup, Control, Function & Calibration |
Basic Piloting & Flight Review Skills Practice Routines
DAY 2
Basic Aerial Photography & Videography Principles |
Cinematic Video Capture Techniques |
Basic Data Workflows (Photo Editing, Video Production) |
RPAS Accessories (Prop Guards, Payload Release, Parachute etc.) |
Advanced Piloting & Skills Practice (NIST) & Flight Reviews
DAY 3
Introduction to Drone Thermography |
Introduction to the DJI Matrice 300 RTK & Payloads |
Basic RPAS Inspection Techniques |
Introduction to Fixed-Wing RPAS systems & Multispectral Sensors |
Advanced Piloting & Skills Practice (NIST) & Flight Reviews
DAY 4
Mission Planning with the DJI Pilot App |
Introduction to RTK GNSS Positioning |
Image Stitching & Point Cloud Construction using DJI Terra |
Search & Rescue Techniques with Third-Party apps (Highlander & Loc8) |
Advanced Piloting & Skills Practice (NIST) & Flight Reviews |
Q&A, Debrief & Graduation
One of the critical elements of any pilot's training is in the field. Once qualified through the Volatus Task Force Drone training program, it is vital that participants work with our expert teams on jobs and face the challenges of real-time data capture.
As we expand our network and service provision coast-to-coast, North and South America, qualified and experienced pilots will become more and more critical for our business. This may mean further training in GIS (geographical information systems), third-party photogrammetry products, or more time working with our videography/cinematography experts
ACCREDITATION & CERTIFICATION
Successful participants will receive:
TRANSPORT CANADA ADVANCED RPAS PILOT CERTIFICATE – Remotely Piloted Aircraft Systems 250 g up to and including 25 kg, Operating within Visual-Line-of-Sight (VLOS)
ADVANCED RPAS GROUND SCHOOL – In accordance with Transport Canada TP-15263 Knowledge Requirements
INDUSTRY SPECIALIST MICRO – ACCREDITATIONS
This course is designed to meet the industry needs of RPAS Services. The goal of the 2021/22 Fall/Winter/Spring sessions is to rollout a qualified Veteran Drone Pilot network for the 2022 season. The total cost is $4,600 and includes the Mini Mavic 2 Combo (excluding taxes).
It is important that all participants practice their flying skills, which is why we are including the purchase of a DJI Mavic Mini 2, Combo Package. We set regular practical assignments and challenges for participants. The DJI Mavic Mini 2 weighs less than 250g and as such is easier to fly more often than larger drones.
TRAINING PROFESSIONALS - LEADING TASK FORCE DRONE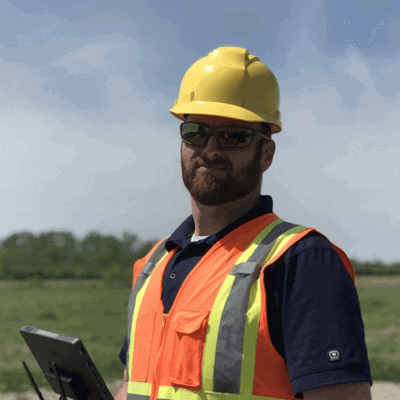 MATTHEW JOHNSON
Agriculture & Training Specialist
Matthew Johnson is responsible for developing and managing agricultural programming at Volatus Aerospace and is based out of Winnipeg, Manitoba at the heart of the Canadian Prairies. After 10 years in the Canadian Armed Forces, and while teaching high school mathematics,
Matthew began operating drones in 2015, as one of the first service providers in the Ag space in Canada. He started a drone pilot training program in 2016 and travelled across North America training UAS pilots to meet both Transport Canada and FAA regulatory requirements while developing an international, cross-country drone pilot network.
Through first-hand experience as an operator, he has witnessed the progressive developments of drone hardware and software technologies over the years in the agriculture sector, understanding that the time has finally come to turn the corner on aerial data utilization in agriculture.
Matthew specializes in developing and executing crop research programs, utilizing high resolution and multispectral imagery to deliver quantitative data analytics to his customers. In 2018, Matthew was named as one of the Top 7 Drone Visionaries in Precision Agriculture by the Commercial UAV News and was a keynote speaker at the Drone Synergies Conference in Dubai. Most recently, Matthew spoke on a panel of AgTech leaders at the Commercial UAV Expo in Las Vegas in 2021.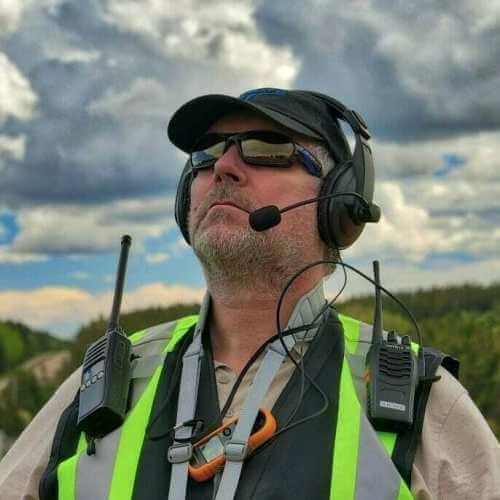 Lee Dodson
Agriculture & Training Specialist
"After taking a step back from the offshore work, I realized no one was offering professional legally operated drone services in Atlantic Canada," says Lee. "I felt my background in inspections and working with drones, movies, and cinematography could combine into a business."

The Volatus Training Academy in PEI is managed by Lee and is registered as a private training school with the PEI Department of Education and Life-long Learning. It is also the Volatus Centre of Excellence for BVLOS Training.

"Just before Christmas, I trained the Charlottetown Police Department drone team, and they have already put their training to practical use by using a drone to find a woman lost in the snow.

"I also provide support for onshore search and rescue. First Responders are looking at drones to deliver things such as epi-pens, Automated External Defibrillators, and drugs to injured people in remote locations before Paramedics can arrive on site.

"Fire departments can use thermal cameras attached to drones to detect hot spots, see-through smoke to find trapped people, and assess roof conditions. Contractors can use thermal cameras for inspection work to see where heat is escaping from the roof. As thermal cameras become smaller and more capable, they have become a less expensive alternative to manned aircraft."

Lee is working with the UPEI Climate Lab to assist in training its staff to operate drones. "A multispectral sensor can be attached to a drone which can detect plants under stress. We can pinpoint the exact location of problems in the field so that pesticides can be directed to that specific area, which has a financial and environmental value."