Modern drones afford militaries an unmatched asymmetric capability that has changed warfare in the 21st century. Regardless of their financial means, countries are able to extend their eyes and ears, and often their strategic reach to both attack and defend in times of need.
ARCTIC AND DESERT CONDITIONS
Our UAV platforms are highly modular with many payloads available. All technologies share the same controller and the same battery type. The platforms are highly innovative and the drones have been field-tested in Lapland in -40C. Today they are deployed in both the Arctic and Africa. There is a full range of drones available from fixed-wing to nano.
LOGISTICAL REACH IN HIGH RISK OPERATIONS
As the military transforms for the next conflict with a hybrid force of manned and unmanned systems, now is the time to transform supply chains and logistics capabilities to keep pace with the speed of conflict and sustain maritime advantage.
EXTENDED ENDURANCE SITUATIONAL AWARENESS
Deploying advanced situational awareness is a force multiplier. Drone technologies can extend endurance and support the four elements of observation – awareness, understanding, recording, and response. With AI technologies and state-of-the-art sensors enabled by drones, soldiers can identify anomalies and make faster, safer decisions.
It's essential to have the right tactical equipment for the task, as it can mean the difference between operational success and failure. You need equipment that can deploy anywhere, including arctic or desert conditions.
Our team has leveraged their decades of operational military experience and their deep technical knowledge to provide advanced solutions that meet the challenges of the world's most extreme environments. As a result, we can provide you with the latest tactical brands and products. We will ensure that you are always ready to deploy anywhere, anytime.
One of the greatest challenges faced by military commanders is that of communications. Clear and concise exchange of information has always been vital to any successful military operation. The battlefield environment is challenging. Drones can enable increased Tactical Communications range, and clarity, adding security through offset communications hubs.

ISR is an integrated intelligence solution that increases safety by delivering live data and providing situational awareness to ensure better outcomes in dangerous situations. The information is delivered through a secure, cloud-based platform that unifies live video, sensors (including thermal imaging), alert systems, analytics, and more in a format that enables early threat detection, allowing for effective mitigation strategies to be deployed.
Volatus has a coordinated drone-based acquisition and data processing solution that provides accurate, relevant, timely information and intelligence.
Volatus Immediately Deployable Capability
Two+ hour endurance can carry out multiple launches daily
Coverage out to 100+ miles
Day and night video and image capability
Downloaded to mobile or fixed command centers
Live streamed in real-time or processed data
Via encrypted website that the client can easily access
Volatus will provide an eye in the sky, sending the data (pictures and video) down to a computer in a command center or mobile unit, then uploaded to an encrypted webpage to provide real-time or processed data to the client anywhere with internet access.
Volatus Medium Altitude Long Endurance ISR Capability
30 hours endurance


Day, night pictures as well as full-motion video


Downloaded to mobile or fixed command centers


Live streamed in real-time or processed data


Via encrypted website that the client can easily access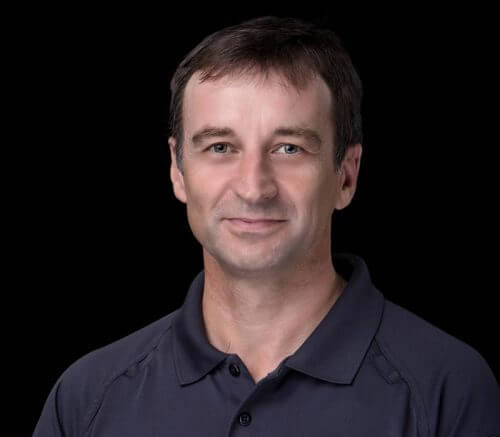 Dean Attridge
Dean is a former Military Pilot of Helicopters and Mq-9 Reaper drones. Retiring in 2016 Dean has operated in the UAS industry on multiple BVLOS programs. Dean provides technical support to sales staff on complex programs.
Dean has deployed and operated complex Manned and Unmanned aircraft operations worldwide. Through this experience and Military Education as an Electronic Warfare Officer he has a technical background to find solutions for deployed real-world issues for customers.
Dean achieved the first Law Enforcement Beyond Visual Line of Sight approval in 2018 with a program that achieved clearance out to sea off the coast of Florida. This utilized large 50lbs UAS to protect the President of United States at Mar-a-Largo and to intercept illegal immigration coming in from the Bahamas in boats.
Since this program Dean has continued to push the envelope of what is regulatory and technical possible with UAS.
EDUCATION
Commercial Airplane/Helicopter and UAS licenses
Certified Flight Instructor
Masters in Business Administration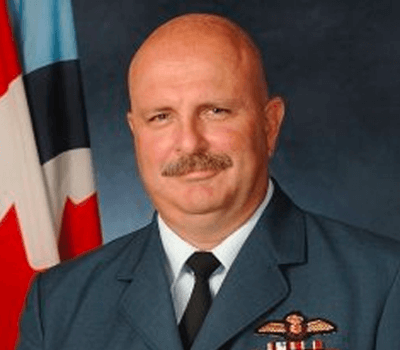 MICHEL LATOUCHE
Michel has over forty years of military and civilian aviation experience. Michel joined Volatus Aerospace in March of 2021 as a drone pilot as well as Chief Security Officer (CSO) handling all security clearance requirements for the company and crews.
Michel leads Volatus Aerospace's Task Force Drone and ISR Programs. He recruits and trains veterans to become Advanced Drone Pilots.
Michel has over 3,500+ hours as a Military Navigator on fighters and transport aircraft. He is qualified in classrooms, simulators and as a flight instructor.
EDUCATION
University of Manitoba – Bachelor of Arts in Geography and Political Science, 1996
Master's Degree in Defense Management and Policy, 2010
Commercial Pilots License, with an instructor rating, multi-engine and instrument rating, qualified as a classroom, simulator, and flight instructor
Transport Canada – Advanced Drone Pilot License
Top Secret Security Clearance