Aerial Services for Oil & Gas Inspections
Ensure Regulatory Compliance While Maximizing Workflows and Reducing Emissions with Volatus Aerospace
At Volatus Aerospace, our state-of-the-art drone technology, paired with our proprietary data collection software, AIRS3, provides a full-service solution from collection, processing, and analysis to providing actionable insights for your oil and gas assets. We ensure regulatory compliance, while maximizing workflows, reducing emissions, and identifying hazards that can impact safety and your bottom line.
How It Works:
Using Tunable Diode Laser Absorption Spectroscopy (TDLAS), including single-pass, dual-pass and multi-pass cells, the presence of gas produces a current between two electrodes. The current intensity is measured and translates to a gas concentration level.

Results:
The absorption technology ensures precise gas recognition, eliminating the potential for false alarms, which is a pain point with other gas detection technologies.
Methane spikes are labeled and geolocated.
Area/field methane mapping (+2 ppm) is produced.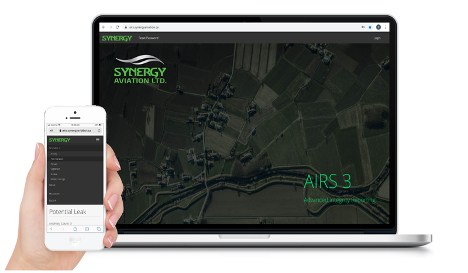 AIRS3: Keep Your Data, Reporting, and Tracking in One Place
Go beyond data collection with critical insights that create actionable results. Our team of trained pilots leverage the latest sensor technologies to ensure a comprehensive, timely, and accurate evaluation of your assets. Using our proprietary AIRS3 software, you can manage your assets from a single location. AIRS3 enables you to quickly and easily view geo-referenced anomalies such as leaks, cracks, exposed pipe, and third party activity in near real time, and be immediately notified when there is an emergency; track time and progress; and download compliant reports for regulators.
Why Drones Are Disrupting
the Oil & Gas Industry
Inspections are non-negotiable, but you don't have to break the bank to meet regulatory requirements. Our oil & gas inspection services integrate traditional piloted aircraft with remotely piloted / autonomous aerial systems into your existing workflows to significantly reduce ongoing inspection and monitoring costs, all while improving data accuracy and optimizing safety.
Our integrated drone solutions easily navigate through complex assets and dangerous terrains, such as pipelines or offshore rigs. Capture high-resolution imagery, thermal imaging, and gas detection data from a safe distance while simultaneously providing geo-located data on the exact location and nature of potential hazards. Through drone-provided data collection, workers have instant access to the information needed to quickly and safely repair damaged assets while reducing the risk of accidents and injuries.
Reduce Scope 3 Greenhouse Gas Emissions with Green Technologies
By integrating greener, remotely operated, technologies into our data collection practices, we can provide clients with a material reduction in Scope 3 greenhouse gas emissions without impacting quality of data or service.
Boreal Methane Gas Detection
Using a portable aircraft-mounted system that couples a gas analysis probe with GPS technology, Volatus Aerospace uses a mobile system for precise leak detection that allows for the quick identification of critical issues
Using a UAV-mounted optical gas imager (OGI), quickly view gas leaks and areas of potential hazards.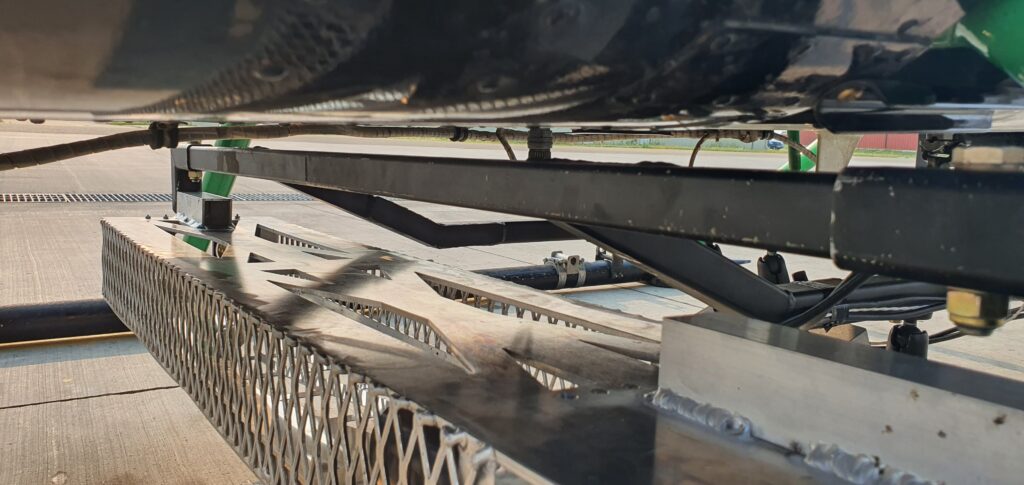 Corridor / Right-of-Way inspections
Our team of pilots survey over 1.5 million kilometers of pipeline right of way a year utilizing the most up-to-date data collection methods and procedures to provide regulatory-compliant reporting to our clients.
Use lidar mapping to penetrate to ground level to quickly identify and map potential damage to pipelines, including land degradation, erosion, and geological movement.