Published: 29 Sep 2021 by Mike Ball
Iris Automation has formed a partnership with Volatus Aerospace to provide Beyond Visual Line of Sight (BVLOS) drone solutions that will provide safe operations in urban environments as well as solve logistics challenges in remote and rural areas. These solutions will be based upon Volatus UAVs (unmanned aerial vehicles) equipped with Iris Automation's Casia detect-and-avoid (DAA) system.
Casia uses a proprietary perception engine to visually detect other aircraft and make intelligent decisions about the threat they may pose to the drone. It then works seamlessly to trigger automated maneuvers to avoid collisions, as well as alerting the pilot in command of the mission. According to Iris Automation, Casia is the only solution for commercial drones that delivers a full 360° radial detection capability using computer vision technology.
Volatus is a provider of BVLOS flight training and waivered operations. Clients are provided with enhanced training that includes BVLOS regulations, detection and tracking methods, sensors, and communication, as well as geographical and topographical impacts to missions. Risk analysis and mitigation strategies are key to the Volatus SORA preparation training offered. Following the theory portion of training, Volatus provides "in-field" activity where clients work with experienced BVLOS pilots and perform practical exercises, including flight principles, functionality, and controllability in a BVLOS environment.
Glen Lynch, CEO of Volatus, commented: "Iris is a clear leader in this nascent industry preparing to take the right steps into Beyond Visual Line of Sight operations. This partnership enhances Volatus' ability to expand across global markets and support a broader range of customer missions by enabling clients to obtain complex operational approvals and certifications."
Lori DeMatteis, VP of sales and marketing at Iris Automation, stated: "The team at Volatus is committed to bridging the gap to true BVLOS operations and is uniquely addressing the regulatory, training and technology requirements necessary to ensure safety and reliability. We're excited to partner with Volatus to accelerate the safe integration of crewed and uncrewed aircraft into airspaces around the globe."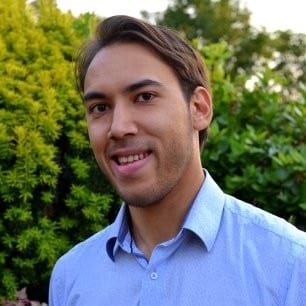 Posted by Mike Ball is our resident technical editor here at Unmanned Systems Technology. Combining his passion for teaching, advanced engineering and all things unmanned, Mike keeps a watchful eye over everything related to the unmanned technical sector. With over 10 years' experience in the unmanned field and a degree in engineering, Mike's been heading up our technical team here for the last 8 years.Connect & Contact