If you stop and talk to many of the pilots and founders of drone service programs about how they got started, they'll often tell you a similar story: I got a DJI (or other drone for recreational use) and realized that I could use it to collect better images / data. The commercial drone industry was founded because of stories that began like this.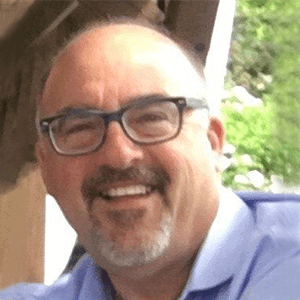 As we all know, the process that followed to get from that initial idea to actualization was a lot more complicated. Not everyone made it past this period. There was a lot to prove and not a lot of experience or demand. After all, weren't drones just toys or military weapons? But the industry has grown considerably since then to a point where their usefulness in industry has become undeniable. Drones make work safer, faster, cheaper and provide better deliverables. Skilled and knowledgeable pilots can establish themselves locally or regionally and do reasonably well today, but there is a limit to how far these smaller local businesses can go.
"The ability to get capital and having a geographic presence is huge," explained Rob Walker, Chief Operating Officer at Volatus Aerospace. "If the job requires you to go somewhere other than where you are physically located, you're cutting your margins in half because of travel. Many of these smaller companies are living project to project—they can't afford to take that hit but they need more work to grow their capital, something that travel can provide them. It is a limited business model."
Walker knows this scenario well. Before joining Volatus Aerospace, he ran one of those smaller businesses and saw first-hand what those limitations were. When Glen Lynch, CEO of Volatus Aerospace, came to him with an idea to scale operations he decided to join the team.
"Glen had the same vision I had to make these operations scale and knew how to get the capital to do it," said Walker. "I knew this was the way to go."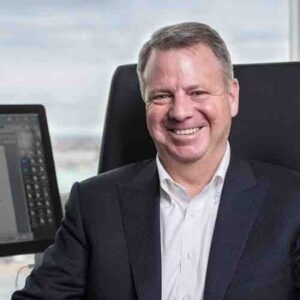 Lynch came to the drone industry with 40 years of experience in the aviation sector operating business jets and managing manufacturing and had been watching from the sidelines for a while.
"I started seeing the industry mature and decided to take a deeper look," began Lynch when asked what prompted him to start Volatus Aerospace. "What I saw was an industry rocketing out of its nascent phase with huge opportunities for growth. But there wasn't really anyone operating at a national scale or in a position to take that on, especially with the regulatory component and where that was headed. Our team saw a massive opportunity to utilize our resources and experience in traditional aviation to build a company that could scale. We began by acquiring companies that had strategic locations and complementary capabilities and consolidated them into what would become Volatus Aerospace."
Why Consolidation Is Important for Industry Maturity
The limitations that Lynch, Walker, and the rest of the Volatus team identified is exactly why most of the drone service industry hasn't really scaled. Yet, this is what we need to become a major industry. Investors and market analysts are looking at whether drone solutions can reliably and sustainably scale before jumping into the market. They understand their value today, but they are still waiting for proof the industry can grow.
"What investors look for is the scalability of a product and the scalability of the business model," explained Oskar Stachowiak, Untitled Ventures' Managing Partner, in an interview with Commercial UAV News.
To scale, we need to see companies who can handle larger demands across a multitude of industries and locations and this means moving away from small local businesses to larger companies. We don't want to lose that experience, however. Consolidation is an important mechanism for scaling an industry without losing the knowledge we've already gained. Volatus' pilot network is a prime example of how this works.
"I think our pilot network is one of the most significant things from a services point of view that Volatus has put together," explained Walker. "It enables us to service one client anywhere they need it. I can put a pilot located in Newfoundland, Victoria Island, or even Chile to work tomorrow, we've got an incredible footprint of pilots that can fulfill the growing demand for drone services."
Volatus' international pilot network of 1,200 vetted and trained drone professionals across North and South America has enabled them to scale in a way that smaller drone service providers can't.
"Customers that can afford large scale operations won't deal with a broken supply chain," added Lynch. "They're not going to deal with a thousand different suppliers to fulfill a single contract. They want to hire out one service provider who will have the resources to do it all."
Being able to take on bigger jobs is one of the many reasons that consolidation enables accelerated growth and greater opportunities—the entire model is more agile and able to scale when needed.
"In 2020, we were given one tower inspection job from a major company in Canada," began Walker when asked about how Volatus has been able to rapidly scale. "In 2021, that increased to 30 inspections. Now, in the first month of 2022 alone, we have been contracted to do 30 inspections with more to come. This is just one example of how we've been able to meet increasing demand."
Synergy Fuels Success
In addition to being agile and scalable, successful industry consolidation is about understanding where the demand is, how another company can fill gaps within a company's structure or experience and knowing that it will fit into the overall goals and path of the parent company. Volatus is an example of what can happen when all this clicks into place.
"Every company has brought something new to the table and that includes their leadership and expertise," stated Lynch. "It is a point of pride that we haven't lost a single leader after 10 acquisitions. They are brilliant entrepreneurs who are continuing to build as part of Volatus Aerospace. We are seeing growth in virtually every area that we exist in today. At Volatus we don't just bolt on the revenue of the company, we look to unlock the potential of it, and we help them scale. Almost every company that we have acquired has grown organically, some have even doubled their size."
By unlocking each company's potential and giving them the tools to scale, Volatus brought in $12.2 million proforma revenue in the first nine months of 2021 alone, demonstrating how the whole can be greater than the sum of its parts.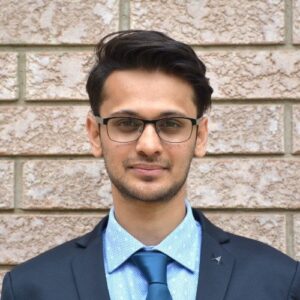 "What we are trying to do is build a community and this begins immediately with our post-merger integration strategy," explained Abhinav Singhvi, Chief Financial Officer at Volatus Aerospace when asked about what drives Volatus' success. "After a merger we don't go in and enforce our own processes. Instead, we focus on the financial integration. We try to take away the pain points of the company. We want to understand their processes and adopt what is working. At the end, everyone is working together on the same vision."
"Additionally, we don't work in siloes. Everyone talks with each other and there are synergies there. Rather than focus on achieving synergies in the long term, we look for synergies that can be unleashed within the first 12 months. Too much focus on those long-term synergies is the reason why 90% of M&As fail. I think focusing on unleashing synergies within the first 12 months is the reason why our organic growth is around 72% today."
Consolidation Should Build a Structure that Supports Your Core Business
If being a drone service provider is the backbone of what Volatus does, then everything from their sales division and training divisions to their manufacturing and cargo solutions helps to build a more complete self-sufficient ecosystem that supports that framework. They are vetting their own products, which they then use to support their clients. They can also train and mentor pilots that come into their network to ensure continuity of service and deliverables. And they leverage their subject matter experts, who come to Volatus through their mergers and acquisitions strategy, to oversee everything and ensure a high-quality product.
"We have an incredible group of subject matter experts (SME's) that are leading our teams and enabling us to specialize in a number of drone applications," explained Lynch. "To use a current example, we are expecting agriculture to be a much bigger part of our strategy in 2022 and beyond. Recognizing we need to be prepared to grow our agriculture skill set in the company, our agricultural experts in central Canada developed an internal training course that gives us the ability to train people anywhere in our network for these specialized services. Furthermore, when they are conducting a complex operation on site, they can liaise with our subject matter expert (SME) remotely through our online platform. The SME can take the controls at any time to support the operator on the ground."
When consolidation is done right, everything from the people, the capital, the knowledge, resources and tools, and the capabilities enhances both the parent company and those who join it, making a stronger more agile company. When these types of companies become the norm—companies that take what has already been built and give it the resources to flourish—this is when we'll witness the next phase of maturity for the drone services industry.