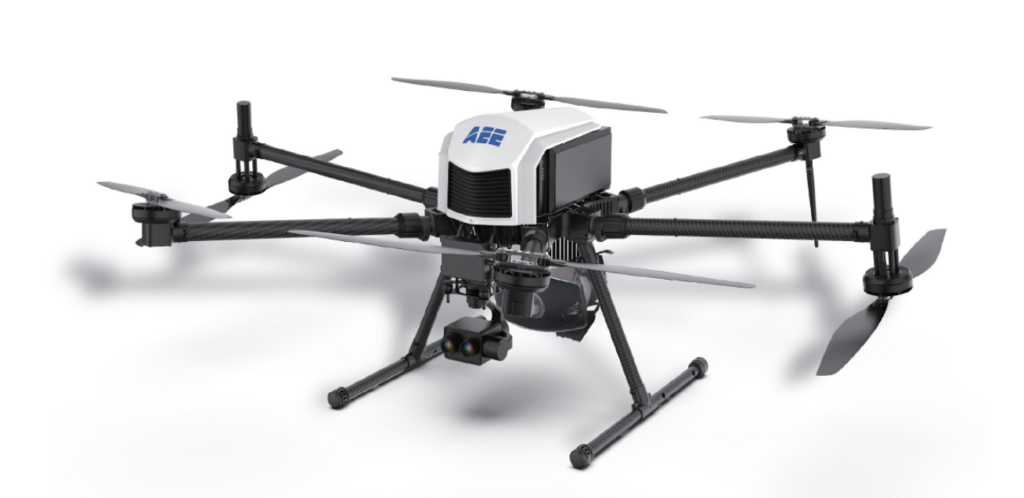 The Hexcopter with Heavy Lift
Multi-Payload Functionality
Discover the unparalleled capabilities of the AEE Mach6™, the next generation UAV that sets a new standard in the commercial drone industry. Featuring incredible heavy-lift capabilities and an exceptional flight time, the Mach6 comes equipped with dual RTK antennas that deliver unprecedented mapping accuracy, making it the perfect tool for mapping, surveying, and public safety operations. Expertly engineered payloads include a Remote Spotlight, DATF Dual Thermal RGB with AEE Night Color™, and a new High Zoom payload, all designed to address the critical needs of professional drone pilots and first responders. With its collapsible design, the Mach6 can be quickly deployed and transported anywhere, making it an indispensable tool for any mission in any weather where time and efficiency matter.
When quick deployment, data accuracy, and multiple payloads are critical to mission success,
the Mach6 is the only solution.
Meet the Mach6 Hexacopter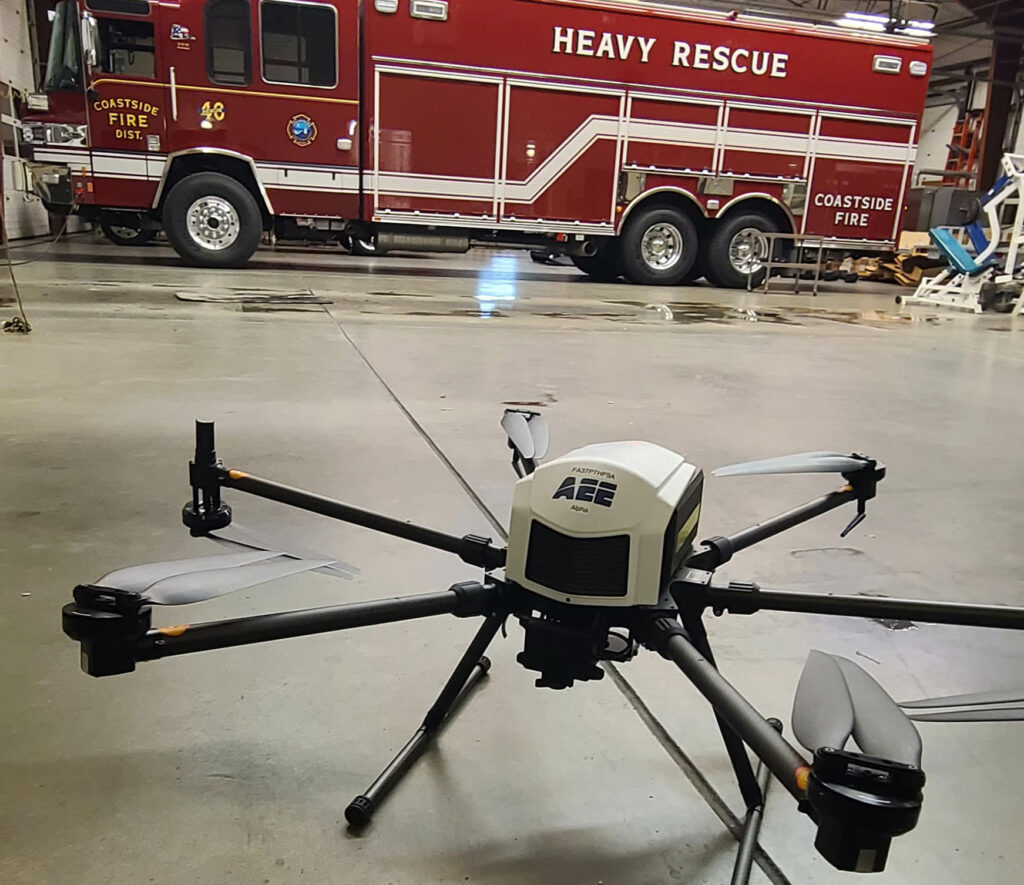 RTK Positioning for Unparalleled Accuracy
Dual RTK antennas allow the Mach6 to achieve unprecedented accuracy while mapping, surveying, and supporting public safety missions, giving decision-makers quick access to the data and details they need to make intelligent, informed decisions. Quickly capture and deliver highly detailed maps of terrain, ensuring every inch of the surveyed area is accurately represented.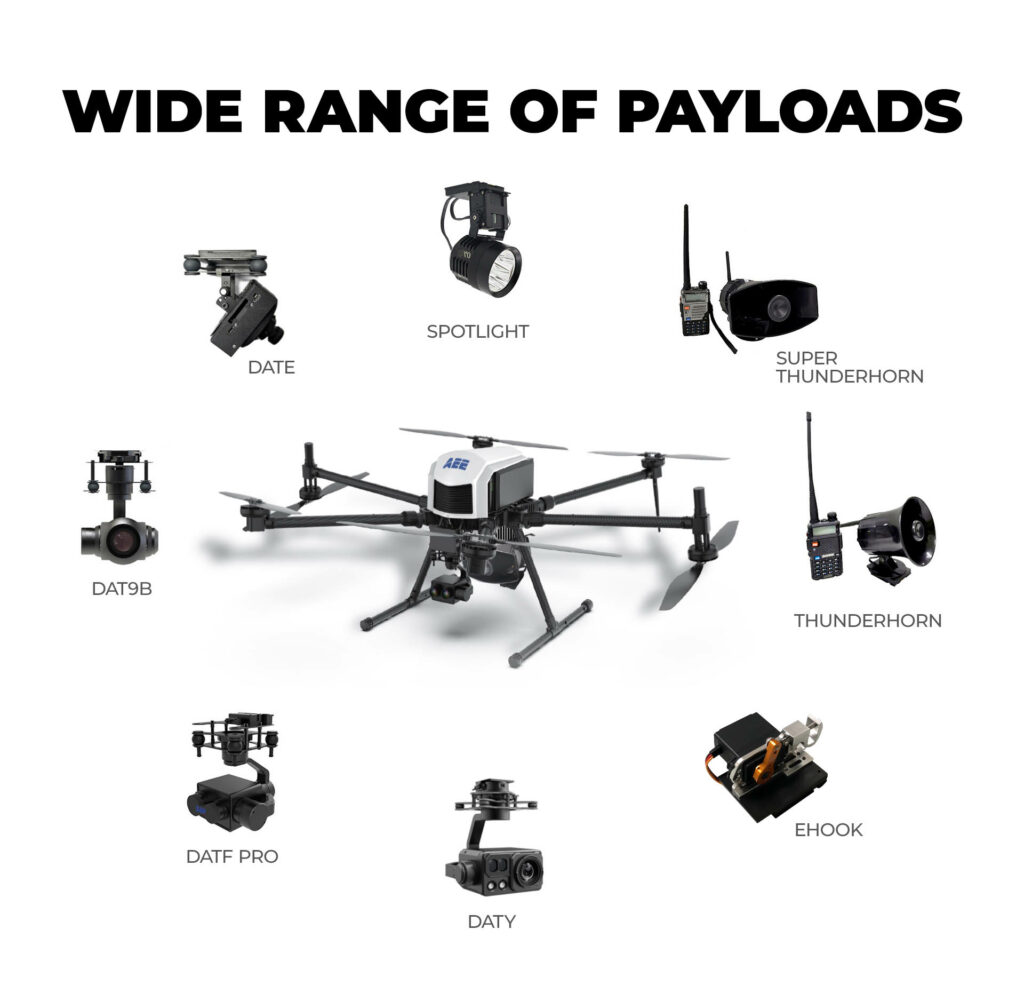 Easily Handle Any Mission Encounter with Multiple Payload Capability
The Mach6 provides the flexibility and flight endurance necessary to handle any mission at any time. With the ability to simultaneously carry up to three payloads for 50 minutes of flight time, the Mach6 makes it easy for operators to make rapid adjustments, quickly adapt to changing conditions, and customize the payload setup according to the specific needs of the mission
50 Minute Flight Time
Up to 7-Mile Range
Point-to-Point Data Integrity
Hexcopter for Stable, All-Weather Flying
Carry Up to 3 Payloads Simultaneously (13.2 lbs)
-(max structural capacity is 30bs for 30 mins)
Smart Battery System
Millimeter Radar for Collision Avoidance
2TB GSC